2016 Scholarship Selection process

Dear All,
It's that time of year again, when I write to you because we are about to start the selection process to award the Tenth Cranfield Australian Alumni Scholarship.
I have just updated the Key Dates for the scholarship – which you can check here.
You can also review the end to end process on the Welcome Information page.
If you have been on our "Registered Interest" list for a while and I have NOT yet contacted you this year please either call me or email me:
Indicating whether you:

A: Are interested in applying this year 2016;
B: Are interested in applying for a particular future year (in which case please advise);
C: Are interested but your timing is uncertain;
D: Would like to be removed from the Registered Interest list but are happy to become a supporter (all we ask is that you share the annual email announcing "Scholarship Applications Open");
E: Would like to be removed completely (note you can always reregister if you wish).

If you are planning to apply this year (A), could you please indicate whether you have done (or are about to do) the GMAT – or – if you would like to sit the CAT (you can book to take the CAT here).
There are additional scholarships on offer this year (details here) and I would love to see a wonderful bunch of talented Aussies (that's you folks) be awarded them.
"Meet the Alumni Receptions"
We are holding alumni receptions in two weeks time to coincide with the visit of the Dean of Cranfield School of Management, Prof Maury Peiperl to Australia. The details of the events are below. You will have the opportunity to meet with alumni and learn about the "Cranfield experience".
We aim to schedule a "Meet the Alumni" event in Sydney on a date tbc – most likely 31 March.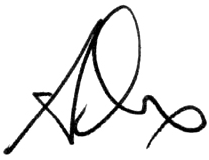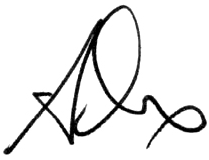 Regards
Alex Chapman  (MBA 1988) | Vice-President
on behalf of the Board of the Cranfield Australian Alumni Scholarship Foundation.
---
Register below if you would like to attend
Brisbane: Alumni Reception with Professor Maury Peiperl hosted by QUT
Date: Tuesday 22nd March
Time: 1700 – 1900
Venue: Executive Education Centre, Level 4, B Block, QUT Gardens Point, 2 George Street, Brisbane.
A campus map with parking instructions can be found here. 
---
Melbourne: Alumni Reception with Professor Maury Peiperl hosted by Cranfield University
Date: Wednesday 23rd March
Time: 1600 – 1930
Venue: The Winston Room, The Hotel Windsor, 111 Spring Street, Melbourne.
---