Establishing The Cranfield Trust in Australia

The Cranfield Trust is setting up in Australia and I would like to invite you to get involved.
About The Cranfield Trust
The Cranfield Trust was established in the UK in 1989, in response to a challenge issued by HRH The Princess Royal to the staff, students and alumni of Cranfield University to use their skills to benefit the voluntary sector. The Cranfield Trust is an independent registered charity, with the Princess as Patron. Over the last 25 years, the UK arm of the Trust has conducted more than 2,000 projects for charity clients – all free of charge. (You can read more about The Cranfield Trust on their website here).
In the UK, a network of over 700 pro bono consultants donate their time to charities to help them become more effective and sustainable. The Trust works in areas where it is often difficult or expensive to access support, and provides all services free to voluntary organisations. 80% of the volunteer consultants stay in touch with the charity they have supported for at least 12 months, providing ongoing advice.
Establishment of the Trust in Australia
In 2015, The Cranfield Trust (Australia) was established, with a Board which includes UK-based Amanda Tincknell (CEO The Cranfield Trust) and in Australia, Lindsay Jones, Kim Parish (MBA 1990), Russell King (MBA 2004), and myself. All of us are working on a pro bono basis to establish the Trust.
The Trust has successfully piloted its services in Australia working on several key strategic business projects. These projects have focused on the implications of the National Disability Insurance Scheme (NDIS) for Aftercare, a charity that focuses on mental health.
In February 2016, we held a meeting with our lawyers Clayton Utz and the Australian Charities & Not for Profits Commission, and we have confirmed that under current Australian tax rules, The Cranfield Trust Australia is not eligible for tax deductible (DGR) status for donations. This means that funding the trust through tax deductible gifts will be a challenge. Notwithstanding this, we are committed to getting The Cranfield Trust underway in Australia.
An information session on Monday 9th May
We would like to invite you to get involved. To find out more about what we aim to achieve and how you can help, please come to our information session at The Langham Hotel Sydney, immediately prior to the Scholarship Award dinner.
If you can't make the session, please contact me by replying to this email.
I look forward to meeting with you.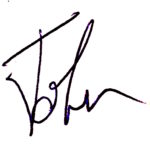 John Hosie
MBA 1999 | Director, The Cranfield Trust (Australia)
---
Register below if you would like to attend
The Cranfield Trust (Australia) information session
Date: Monday 9th May (preceding the Scholarship Award dinner)
Time: 5pm – 5.45pm
Venue: The Langham Hotel, 89 Kent Street, Sydney.