Applications | The Thirteenth Cranfield Australian Alumni Scholarship, 2019

Applications for 2019 are now open
You can register interest for 2019 and beyond here.
---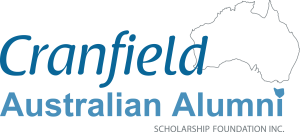 Alumni, Colleagues, Supporters and Friends,
The Cranfield Australian Alumni Scholarship Foundation (CAASF), and  Cranfield School of Management are now seeking registrations for the Thirteenth Cranfield Australian Alumni Scholarship.
We ask for your help in publicising this wonderful opportunity for talented Australians to develop their leadership and management talent by undertaking the one-year MBA programme at Cranfield School of Management in the UK.
Cranfield's MBA is one of the most highly regarded in the world, ranking:
The Scholarship Foundation has already helped twenty  talented Australians to study at Cranfield.
We seek talented people who have a passion for Australia and a desire to contribute to its future. They should possess the character and life experience to benefit from the intensive one-year accelerated professional and personal development that the Cranfield MBA offers. They should also have at least three years practical work experience and a track record of success.
Our expectation is that those we help will "pay it forward" and help others to follow in their footsteps to make the Scholarship enduring.
This Scholarship is one of the most valuable offered in Australia. The Scholarship covers the tuition fees for the course, presently £36,000, and also a small cash contribution to expenses, depending on donations received.
The Scholarship award will be announced by our Patron John McFarlane (MBA 1977) at a celebratory function in Melbourne in early June 2019.
For more about the Scholarship, Cranfield School of Management, past winners, application steps and key dates starting in 2019, please see our website at www.cranfieldalumni.org.au.
We ask your help to promote the Scholarship. Please forward this message or webpage link to all your professional colleagues and personal circle, share it on LinkedIn and include it on your websites and in your newsletters and publications.
This can be a life changing opportunity for you a friend, a colleague, or a relative!
With thanks,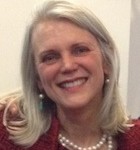 Alexandra Chapman
Vice-President, on behalf of the Board of the Cranfield Australian Alumni Scholarship Foundation
---