Monday 4 June 2018, Sydney | AGM | Scholarship Award Cocktail Reception

Lily Rattray 2015 Scholar, Damini Arora 2009 Scholar, Gerard Gillespie CAASF Board Member, Ganesh Mane 2017 Finalist, Susan Kennedy 2017 Scholar, Steve Wood Board Member, Claire Dyason MBA 2016, Graham Baws Treasurer, Alex Chapman CAASF Vice President
Annual Cocktail Reception | Australian Cranfield & Shrivenham alumni
Please share this invitation with all alumni you are in contact with, so we can get as many as possible to this reunion.
Please join us for our annual Cranfield Alumni Reunion and the celebration of the Twelfth Cranfield Australian Alumni Scholarship, 2018.
Every year we take the opportunity to hold a special event alternating between Sydney and Melbourne. This allows us all to catch up with fellow Alumni, and to announce the winner and finalists for our Australian Scholarship.
For 2018, we are creating a new tradition with a Gala Cocktail Reception. The formal bits of the event will be shorter compared to past years and our Patron John McFarlane (MBA 1975), who sadly cannot be with us for this year's event (only the second one that John has missed since the start of our Scholarship more than a decade ago) has sent a video message. One tradition has not changed is the Annual Video from last year's winner. Susan Kennedy, 2017 Scholar is under pressure to out-do all the previous efforts.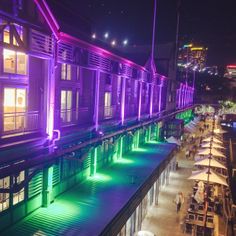 Adding to the sense of occasion, we will have the spectacular backdrop of the VIVID illuminations on the Sydney Harbour Bridge. Pier One has an outstanding view of this wonderful festival.
As this is the first get-together in Sydney for two years, we hope as many alumni, partners and their guests can attend.
Please would you RSVP (either yes, no or maybe) by Tuesday, 29th May 2018? (even if you are not able to attend this helps us update our email records). 
Details of the programme of events are below. If you are unable to attend the evening celebrations, may we ask you to consider donating the price of your ticket to the Scholarship Foundation? Your donation will be used to fund the Scholarship and will be greatly appreciated. You can donate by credit card or EFT at the Donations page here.
We hope you will join us for a fun alumni get-together.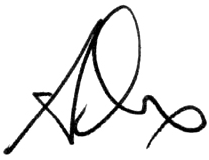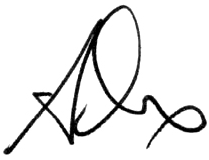 Alexandra Chapman
MBA 1988 | Vice-President, Cranfield Australian Alumni Scholarship Foundation
---
TO RSVP and Pay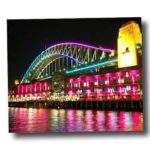 Cocktail Reception Location:  Dawes Point Room, Pier One Sydney Harbour, 11 Hickson Road, Walsh Bay, Sydney
Time:  From 6.30 pm to 8.30 pm.  (After that, we plan to spill over to the adjoining Pier One bar and restaurant to continue into the night!)
Dress: Business casual
RSVP: By Tuesday 29th May 2018
Cost: $95 per person inclusive of drinks and canapes till 8.30 pm.
---
Tenth Annual General Meeting (AGM) of the Cranfield Australian Alumni Scholarship Foundation Inc
All supporters are welcome to attend the AGM but only members may vote on the resolutions. Membership of the Foundation is free. To become a member email us here.
AGM papers and 2017 Annual Report will be available for download before the AGM from this link.
Time:  From 5 pm to 5.45 pm.
Location: At Pier One Sydney Harbour, Dawes Point Rooms, 11 Hickson Road, Walsh Bay, Sydney, NSW, 2000
---