Cranfield in the Media
Cranfield recognised as a Business Superbrand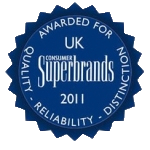 Cranfield School of Management has been ranked 58th in this year's list of the UK's top 500 Business Superbrands. The ranking which is produced by Superbrands, the global branding organisation and published in The Guardian, ranks the country's top 500 Business-to-Business (B2B) brands.
The annual Business Superbrands ranking celebrates the UK's strongest B2B brands. Every year they commission an independent research process that asks a panel of experts and thousands of business professionals their opinion on the major UK B2B brands.
Cranfield ranked above other UK business schools including Oxford Said, Cambridge Judge, London Business School, Cass and Manchester.
Commenting on the ranking Professor Lynette Ryals of the School's Executive said: "This is a terrific result for Cranfield, reflecting the impact that our world-class research and executive development has on the organizations that we work with. Our brand is distinctive; it is about transformation – of individuals, of groups, and of organizations".
Source: CMA World
McFarlane backs value of MBA
A Master of Business Administration can help you up the ladder but is not a prerequisite to a stellar career, if Australia's corporate top dogs are anything to go by. However, ANZ Banking group chief executive John McFarlane argues his MBA allowed him to change industries and triple his salary upon graduating.
©The Australian Financial Review, 14/08/06 – page 29/34
MBA more than just a meal ticket
ANZ's John McFarlane chose Cranfield because its MBA course was crammed into 12 months rather than being spread over two years with long breaks. Unlike other business schools, Cranfield does not require its candidates to have an undergraduate degree.
"They recognise the university of life," says McFarlane.
©The Australian Financial Review, 03/10/06 – page 58
MBA – Money well spent
Business skills don't come cheap – but grants and scholarships can be remarkably generous. The Education Guardian (UK)
Read the report
MBA's: Half a century of 'Cranfield'
The 'essentially practical' courses of Cranfield University School of Management are valued by all those who employ MBA graduates. Philip Schofield looks at what makes the programme unique
©The Independent, 13/07/1997
---