2016 Winner & Finalists for the Tenth Scholarship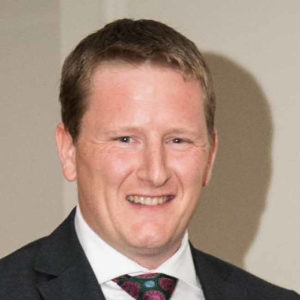 Andrew Smith
Winner, Tenth Cranfield Australian Alumni Scholarship
Non-Commissioned Officer – Australian Defence Force

After completing high school in Queensland, Andrew enlisted in the Australian Army where he trained as an Electronic Warfare Linguist and was allocated to the Defence Signals Directorate in Canberra.
Andrew later deployed as a Tetum linguist to Timor Leste on Peace Keeping operations, where he was used extensively by the United Nations on Medical hearts and minds missions to some of the most remote parts of the country. This deployment served as valuable preparation for the following years of service Andrew was to render in Afghanistan as part of the Special Operations Task Group. During this Time Andrew gained valuable experience as a leader and mentor to the local indigenous forces.
After 10 years' service Andrew transitioned from the ADF to Schlumberger, an oilfield services company, where he provided technical drilling services on one of Australia's largest and most complex offshore gas drilling campaigns.
Andrew is excited at the opportunity to attend the world class MBA at Cranfield, where he can develop his business and managerial skills. He aims to work with the government and senior business leaders in addressing the complex issues faced by veterans making the transition from the ADF to fulfilling civilian careers.
Andrew will be making the move to Cranfield with his wife Caris and three children, Emily, Ella and William.
---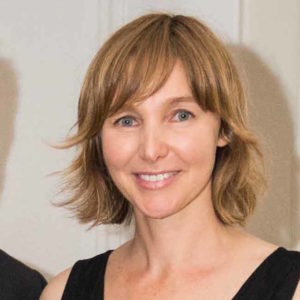 Clare Donovan
Finalist. Awarded a 50th Anniversary Scholarship by Cranfield School of Management
Sustainability Coordinator, NSW Office of Environment and Heritage
Clare has been working in social and environmental sustainability management roles for over 15 years in the public, private and not-for-profit sectors. Clare is currently managing the Office of Environment and Heritage's internal corporate sustainability program. The program covers over 3,000 staff and 400 sites including offices, science labs and national parks in NSW.
Prior to the environment sector, Clare worked in Mozambique, Africa for several years doing humanitarian work. Clare is concerned that developing countries will be the most affected by climate change, although they have the least resources and capacity to manage change.
Clare would like to strengthen her sustainability leadership potential with the Cranfield MBA to enable her to challenge the status quo and inspire the re-imagination of our future; to be the leader who speaks to influential Australian leaders, finding common ground and sharing her vision of an alternative, better future for Australia.
Clare is an active person who recently hiked the Thorsborne Trail in Queensland and Jatbula Trail in Northern Territory. Clare's love of the outdoors fuels her passion for sustainability and inspiration to protect nature.
---
---