Sarah Nicholson – Inaugural Scholar 2007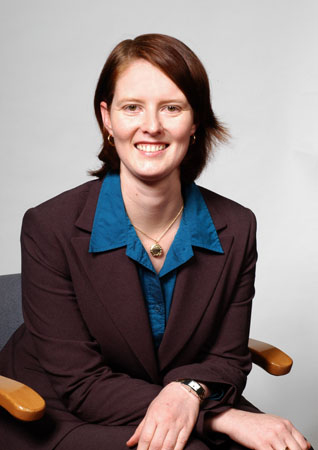 It is now almost exactly two years since I was accepted into Cranfield School of Management and sent in my application for the Cranfield Australian Alumni Scholarship. Life before Cranfield seems likes a long time ago now. I was working as a process engineer for BHP Billiton's technology group in Newcastle and had been thinking about studying for an MBA for a while but didn't want to do it part time and didn't think I could afford to go to a top school full time. Then I saw an email advertising the Cranfield Australian Alumni Scholarship and it got me thinking. Maybe now was the right time to go back to study and surely I could find a way to finance my studies. So I started preparing for the GMAT and filling in applications and decided to apply for Australian Scholarship. I never thought I would win it, but I thought it would be great experience if I could get through to the interview process and maybe there was a chance of some partial financial assistance even if I didn't win the full amount.
The scholarship process itself was pretty straightforward. The first step was putting together one page on why I wanted to do my MBA and why I thought I should be awarded the scholarship. Th e Alumni then used these to put together a short list of five finalists. We each then went through interviews with representatives from the Alumni association and with an executive recruitment firm, Egon Zehnder. A few days after my interviews I got a phone call from Alex Chapman to say that I had won.
The greatest part of the CAASF process was definitely meeting so many past Cranfield students. I went to a "Meet the Alumni" dinner in Sydney before I applied to Cranfield, met a few alumni through the interview process and then met many more during the presentation weekend in Melbourne. Everyone I met, regardless of how long ago they did their MBA, spoke so fondly of their time at Cranfield and so passionately about it that it made me so excited to get to England and make the most out of this year.
My year at Cranfield can't be easily summed up in a few lines. It was a truly amazing time filled with the most diverse (and at times strange) group of people that turned into fantastic friends scattered all over the world. It gave me the chance to do new things, try out new ways of working and learn an enormous amount not only about business but about myself and other people. My time at Cranfield wrapped up in October 2008 by helping run Orientation Week for this year's new MBA students.
Now I am back in the real world. I returned to BHP Billiton but in a very different role. Before the MBA I was in a very technical role but have now taken up a position in the London offi ce as an analyst with the Business Development team for our Aluminium business. In a way it is the perfect post MBA job. I am using a lot of the skills that I developed at Cranfield, but they are only a starting point. I am on a very steep learning curve! I still don't exactly know where my career will take me over the next few years but I do know that I couldn't be going in this direction without my year at Cranfield.
I am incredibly grateful to the Cranfield Australian Alumni for providing this scholarship and helping me to have such a fantastic year and change my career direction.
Thank you,
Sarah Nicholson, March 2009
---