Damini Singh, Third Scholarship winner, 2009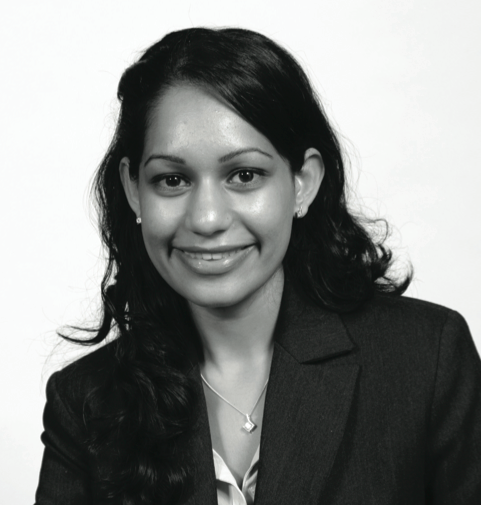 My Cranfield journey began when I chose to study an MBA elective from the Melbourne Business School as part of another course. The lectures were intellectually stimulating and highly relevant, yet I did not feel sufficiently stretched by my MBS experience and attributed this to the competitive dynamic which constrained the scope for learning. My professor subsequently encouraged me to pursue MBA studies and a timely email from Victorian ICT for Women drew my attention to the Cranfield programme and the CAASF scholarship in particular.
As I began to explore the Cranfield programme and met with alumni, the aspects I found most appealing were its intensive format, collegiate approach and balanced focus on both professional and personal development.
At Cranfield I immersed myself in the open, collaborative environment, relishing the opportunity to have my thoughts and ideas challenged and refined through rich interactions with talented colleagues. I left Cranfield with a much more open mind and felt reinvigorated overall.
My year at Cranfield certainly enabled me to grow and fill gaps in my knowledge. From a content perspective I gained a much deeper understanding of the business world and various subject areas that are crucial for any business leader to understand. Also, I now appreciate the value of models and frameworks for introducing structure to my thinking and analysis and to group discussions. My Brazil business experience was particularly enlightening – a chance to study a growing competitor to many Australian industries.
This has truly been an eye-opening and life-changing experience for me. Of the things I left Cranfield with, these are my most cherished: the deep friendships forged; greater self-awareness and more accurate self-perceptions; clarity regarding my drivers, strengths and long-term goals; a much more nuanced appreciation for the different personalities, preferences, styles and skills of others; and finally, a vastly improved ability to work efficiently with others and bring out the best in a team.
At the end of the course I travelled through South America with my sister before returning to NAB Melbourne as a trusted advisor. This tailored role involves "constructively challenging practices and strategic thinking" with a view to improving business performance in the short-medium term.
Following my wedding this June, I will be returning to London (where my fiancé resides) and am currently exploring employment opportunities.
---