2018 Cranfield Australian Alumni Update | Alex Chapman Vice-President


Dear All,
This is the first time that we have done an Alumni update since 2016…
There are reasons for that – which I will mention later. Ever since we started our Australian Alumni Scholarship in 2005, our desired outcomes have been simple: to find outstanding and talented Australians for our Scholarship and to create an Alumni community which is lively and meaningful.
Last year, 2017, we got the Eleventh Scholarship "landed" against all the odds. But on our second outcome, to grow a "vibrant" alumni community, there is still work to be done. Behind the scenes, there is much solid progress and I feel optimistic that the next twelve months will see this payoff.
The Eleventh Scholarship 2017
We were delighted to award the Eleventh Cranfield Australian Alumni Scholarship to Susan Kennedy, an outstanding mechanical engineer whose day-to-day responsibilities included working in remote mining sites maintaining large-scale mining gear. Every year, we are always thrilled to find a great winner and 2017 was no exception. You can read more about Susan and the other two finalists Vedran Azman and Ganesh Mane here…
2017 was the first time ever that our patron John McFarlane (MBA 1975) was not able to travel from the UK to attend the Award. John has been at every Award presentation for ten years and he was greatly missed. So, we did something different and fitting, by calling on past Scholars to play a key part in the evening. Damini Arora, 2009 Scholar, presented the award to Susan. Lily Rattray, 2015 Scholar was Master of Ceremonies for the evening. The dinner was held at the Park Hyatt, Melbourne and the last few alumni were still there around 2am-ish. It was a great evening!
The Twelfth Scholarship 2018
We have two (possibly three) excellent candidates for the Scholarship – more details will come about those shortly.
This year we are breaking with past traditions to hold the award event as a Cocktail Reception at Pier One on Sydney Harbour. This year, our Scholarship Award coincides with Sydney's VIVID – a festival of light and music – so we will have this as the spectacular backdrop to our Alumni Scholarship celebrations.
It will be a fantastic night and you can see the programme and book by clicking the link here.
A separate email with booking details has been sent out. Please share this with all Cranfield and Shrivenham alumni you are in contact with, to make sure we don't miss anyone.
The 2018 Scholarship Award will be held on Monday 4th June 2018 in Sydney at Pier One, Sydney Harbour.
Other news
Thus far, our tally of talented beneficiaries stands at twenty. You can see all of our beneficiaries on the Honour Roll here. We also have a huge announcement to make:
Through the efforts of Prof. David Corkindale, and with the support of Cranfield University, we have established a new Scholarship to be offered jointly with The Sir John Monash Foundation.
This scholarship will allow talented Australians access to all the other Schools and courses at Cranfield University and will support our MBA Scholarship activities to create even greater opportunities for talented Australians to benefit from the Cranfield Experience.
Finally, in the background, we are working with Cranfield University and the Alumni Office on ways to reduce the administrative workload for the Scholarship so that we can focus our time and efforts on building a lively the Alumni community here.
Alexandra Chapman (MBA 1988) | Vice President
on behalf of the Board of the Cranfield Australian Alumni Scholarship Foundation.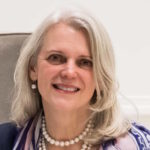 ---
PS. Some of you may be aware that a few days after the Award Dinner in May 2016, Jed Simms my husband was diagnosed with lymphoma and that he died after a very short illness. I mention this simply by way of explanation for why not much has happened with Alumni events recently. But I keep reminding myself of that Buddhist saying, "If you are facing the right way – all you have to do is keep walking".
---
You are receiving this because you have your details as a Cranfield Alumnus on our Scholarship database. To unsubscribe, please contact us here.