Top 50 business thinkers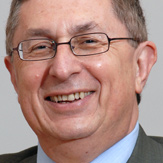 Professor Andrew Kakabadse has been named one of the top 50 business thinkers in the world.
Andrew Kakabadse is professor of international management development at Cranfield University's School of Management, in the UK, and one of the world's leading experts on top teams, boardroom effectiveness and governance practice. His interests range from leadership to international relations and government.
Source: Thinkers50, Harvard Business Review